Importance of 24×7 Communications in a Legal Setting

At OnPage, we communicate and interact with legal practices, understanding how their needs are changing, while helping them transform their operations.
Through these conversations, we learned that an increasing number of practices look to transition to 24×7 after-hour communications, allowing potential and existing clients to reach legal practitioners (i.e., lawyers) at any time.
With 24×7 availability, legal professionals can differentiate their practices from a large pool of competitors that don't offer after-hour communications.
Answering a Key Question
A key question to answer is: How can legal practices resource technology for after-hour communications?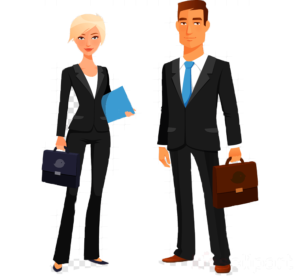 There are many ways in which law firms can implement after-hour communication. Some practices may find it simple to hire an after-hours service, where an individual is present to document the client's message and relay the information to the appropriate legal expert.
If a law firm can't afford an after-hours service, it can look into a more cost-effective and powerful alternative.
An incident alert management platform is a cost-effective alternative that, when combined with dedicated line and live call routing capabilities, can create a powerful after-hours solution, ensuring that not a single call goes unheard.
OnPage Dedicated Lines and Live Call Routing
Prospective and existing clients can reach a legal firm through an OnPage dedicated line number. If the client's call is answered, he or she immediately connects with a lawyer on a live call, communicating his or her ongoing legal issue(s).
In the unlikely case that the first on-call lawyer is unavailable, the client's call is escalated and transferred to the next legal practitioner in line.
If no one in the escalation group responds, the firm may choose to either trigger a failover mechanism (i.e., transferring the call to another escalation group) or prompt the caller to leave a voicemail and/or callback number. In the latter, the client's voicemail and/or callback number is escalated within the original escalation group.
The process concludes with the generation of detailed, downloadable OnPage reports, audit trails and status updates, which can be pulled by the OnPage web console administrator (i.e., lawyer or paralegal).
Whether it's an existing client trying to reach their lawyer about an urgent issue, or a new client reaching out for legal consultation, OnPage ensures that their calls are always received by an after-hours practice at the right time.
Download our latest eBook and learn how OnPage helps legal firms to never miss an urgent call.
Want to take the next step in enhancing client-to-lawyer communications at your law firm? Reach us directly at sales@onpagecorp.com.